Bougainville, the trip to Tahiti
Thanks to Arte for this beautiful docu fiction and these beautiful images.
During his world tour, between 1766 and 1769, the Frenchman Louis-Antoine de Bougainville made a stopover in Tahiti. The idyllic image he brings back will help change the course of history.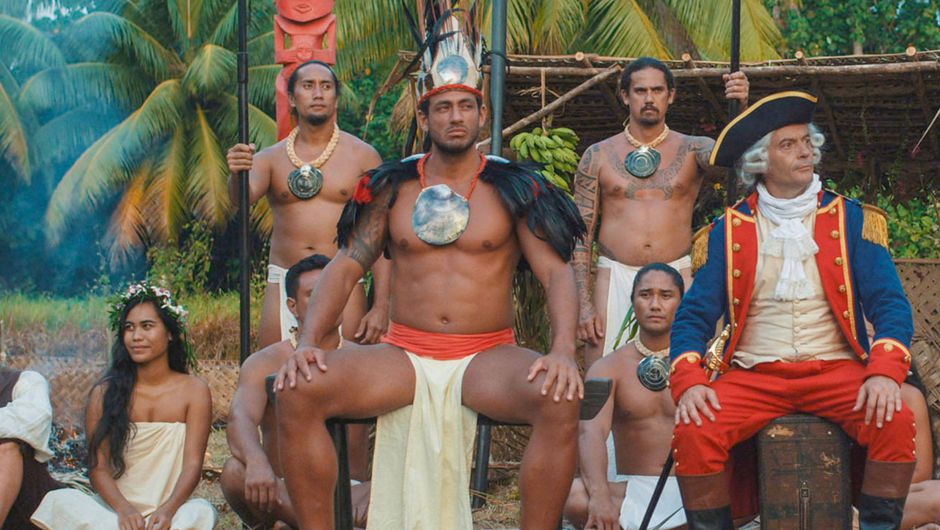 Count Louis-Antoine de Bougainville (1729-1811) is today best known to gardeners for having given his name to the bougainvillea, an exotic plant with delicate mauve flowers. Fewer people know that, in the Enlightenment, he was the first Frenchman to officially and scientifically sail around the world. In 1766, commissioned by the ministers of Louis XV, the navigator left Brest aboard the frigate La Boudeuse, joined en route by the flute L'Étoile. Her task ? Travel the South Seas to explore new territories and gain a foothold in the southern hemisphere. Accompanied by scientists, notably the astronomer Pierre-Antoine Véron and the botanist Philibert Commerson, Bougainville landed in April 1768 in Tahiti, which he baptized "Island of New Kythera" and which he took possession of in the name of France. From the nine days spent ashore with his crew, the explorer remembers the image of a flourishing oasis and the promise of a carefree life under palm trees. The travelogue he published two years after his return, in 1771, was a huge success. By helping to establish the myth of the "good savage", who leads a paradisiacal existence on this small island in the Pacific, Bougainville will inspire thinkers and philosophers. Less than two decades before the French Revolution, many, thanks to him, will wonder about freedom, equality and fraternity.
Insatiable curiosity
From the Paris Museum of Natural History, where the precious herbaria brought back from his expedition are kept, to the testimonies of Tahitians, descendants of the tribe of Chief Ereti, with whom Bougainville fraternized, this documentary nourished by insights from specialists (biographer, historian …) Retraces in a captivating way the Tahitian stage of his long journey. It also pays homage to an explorer with insatiable curiosity and humanist convictions.
Realization :
Philipp Grieß
Mathieu Honoré
Country :
Germany
Year :
2019